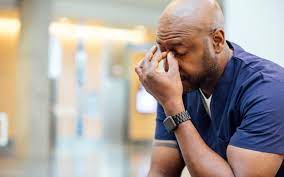 Talking therapies for adults
Newman Health & Wellbeing, a member of the Living Well Consortium, can offer adults six free sessions of counselling through the NHS Talking therapies for anxiety and depression service. To quality, you need to be registered with a GP within Birmingham, Solihull and surrounding areas (see list below).
If you demonstrate signs of distress associated with stress, anxiety and/or depression then you may be eligible for the following:
6 sessions of one-one counselling
Support with identifying short term goals to help improve wellbeing
Available at our suite of counselling rooms based at Newman University, Bartley Green
Offer of more sessions in exceptional circumstances
These are NHS commissioned services and are free at the point of access. You are unlikely to wait more than a few weeks for an initial meeting with a skilled practitioner.
Areas covered include: Birmingham and Solihull, West Bromwich, Smethwick, Oldbury, Great Barr, Perry Barr and Wednesbury.
If you would like to find out more about what we offer – and how to refer young people – then please get in touch with our Administrator for a confidential chat on 0121 387 4580.
NHS Talking Therapies services can help with the following common problems with anxiety and depression:
agoraphobia
body dysmorphic disorder
depression
generalised anxiety disorder
health anxiety
mixed depression and anxiety
obsessive-compulsive disorder (OCD)
panic disorder
post-traumatic stress disorder (PTSD)
social anxiety disorder
specific phobias (such as heights, flying, spiders etc.).
These problems may present themselves in a whole variety of different ways. Everyone is different. You don't need a "diagnosis" to come for therapy, a skilled practitioner will help work out with you whether and how our counselling service can help.